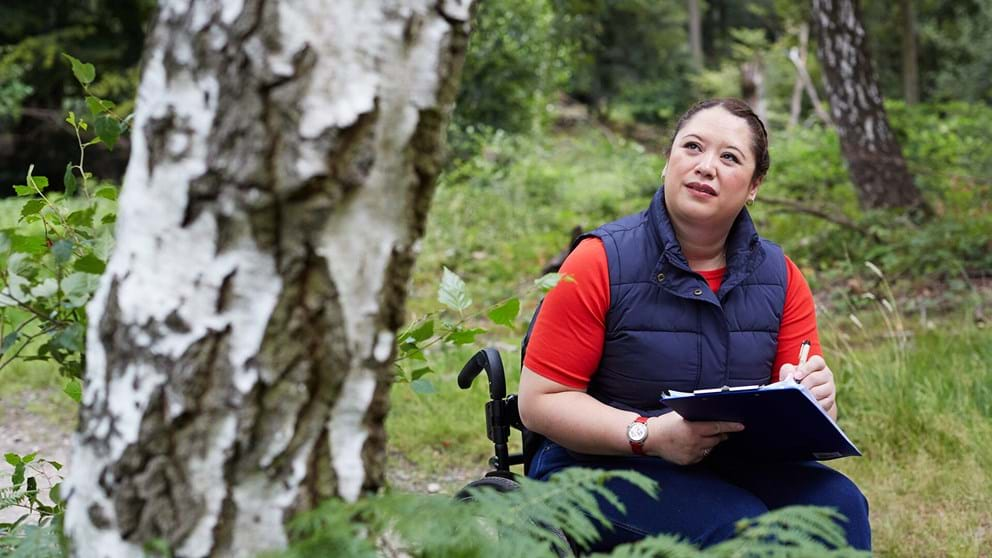 Credit: WTML - Michael Heffernan
Our trees are under an unprecedented threat. New pests and diseases from around the world could have a devastating impact on our biodiversity, forestry industry, landscapes and future economy.
The Observatree project aims to protect UK trees, woods and forests from existing or new pests and diseases. The project acts as an early warning system, the earlier these threats are spotted, the higher the chances that outbreaks can be eliminated or controlled.
Priority pests and diseases
With advice from the UK Plant Health Risk Group, Observatree focuses on pests and diseases of the highest concern. These have the greatest risk of causing serious and widespread impact.
A network of 200 volunteers from across the UK have been trained by government tree health experts to survey for 22 priority pests and diseases. These citizen scientists conduct surveys to monitor the spread of existing threats but also monitor for any new pest or disease introductions. Our volunteers are also called upon in outbreak situations to aid officials with surveying efforts.
By carrying out regular investigations, including successfully reporting new outbreak locations, our volunteers really do make a difference. A number of Observatree volunteers have won awards for their activities.
"The training I've been given on priority pests and diseases helps me feel confident in knowing what to look for. When I walk down local footpaths now, I stop if something catches my attention that doesn't look right or fit in."
Observatree volunteer
How you can help
Check out our resources and report unusual sightings through Tree Alert
Visit Tree Alert