We work with organisations that recognise the importance and implications of tree health.
We can boost the work of local teams by bringing our knowledge to the table. If you would like to discuss whether a potential collaboration with your organisation would be mutually beneficial please email us at observatree@woodlandtrust.org.uk.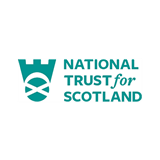 National Trust for Scotland
Observatree has joined forces with the National Trust for Scotland, meaning that volunteers can help keep an eye on the health of more trees all over Scotland, from East to West and the Solway Firth to the Northern Isles.
Ann Steele, Head of Heritage Gardening Policy, National Trust for Scotland said; "We look after many of Scotland's most valued and precious gardens and wider landscapes, and their trees, on behalf of everyone. Having trained Observatree volunteers on the lookout for priority pests and diseases can only help us to spot any problems early and support essential decision-making, to ensure these special places are protected now and for future generations."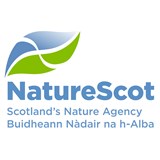 NatureScot
To expand areas in Scotland surveyed by Observatree volunteers, we've joined together with NatureScot to access trees in suitable National Nature Reserves and Protected Areas. This has opened up more opportunities for Observatree volunteers to liaise with NatureScot staff to survey and monitor trees on these sites.
Jenny Park, Invasive Non-Native Species Officer said: "Novel pests and diseases pose a significant and long-term threat to biodiversity and the health of our ecosystems. NatureScot is delighted to support Observatree volunteers in undertaking tree health surveys on some of our most important wildlife sites, and to help promote awareness of tree health in Scotland."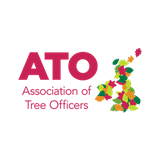 Association of Tree Officers
Observatree has joined with the Association of Tree Officers (ATO) to help increase our survelliance work.
Al Smith FICFor, ATO Director said "Local Authority Tree Officers across the country, who manage the valuable and significant tree resource on public land in the UK, can benefit from this collaboration with Observatree. We can increase the number of people contributing towards the surveillance and reporting of tree pests and diseases using the resources and training materials that Observatree provides. These resources help to keep both tree professionals and members of the public up to date with tree health and biosecurity."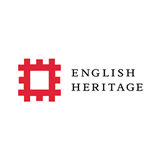 English Heritage
Observatree has teamed up with English Heritage to offer our volunteers access to 380 new locations that can be surveyed for signs of tree pests and diseases. This opens up thousands of trees that can be monitored to help understand more about tree health.
Christopher Weddell, Senior Gardens Advisor, English Heritage said: "We care for very special gardens and landscapes, many of which have notable historic trees. Having Observatree volunteers working with us to spot early warning signs of significant tree pests and diseases on or around our sites will help enormously with their future wellbeing."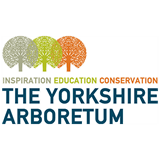 The Yorkshire Arboretum
The Yorkshire Arboretum has joined Observatree to aid with tree pest and disease awareness and information. The Yorkshire Arboretum has a new Tree Health Centre, which Observatree hopes to utilise for future meetings and training. 
Jonathan Burton, Education, Records and Science Manager, the Yorkshire Arboretum said; "We are glad to provide a unique learning environment for the Observatree team to use, and to learn from the information that the Observatree volunteers reveal within the collection. The Yorkshire Arboretum takes pride in supporting citizen science to fulfil its role in monitoring of national tree health".